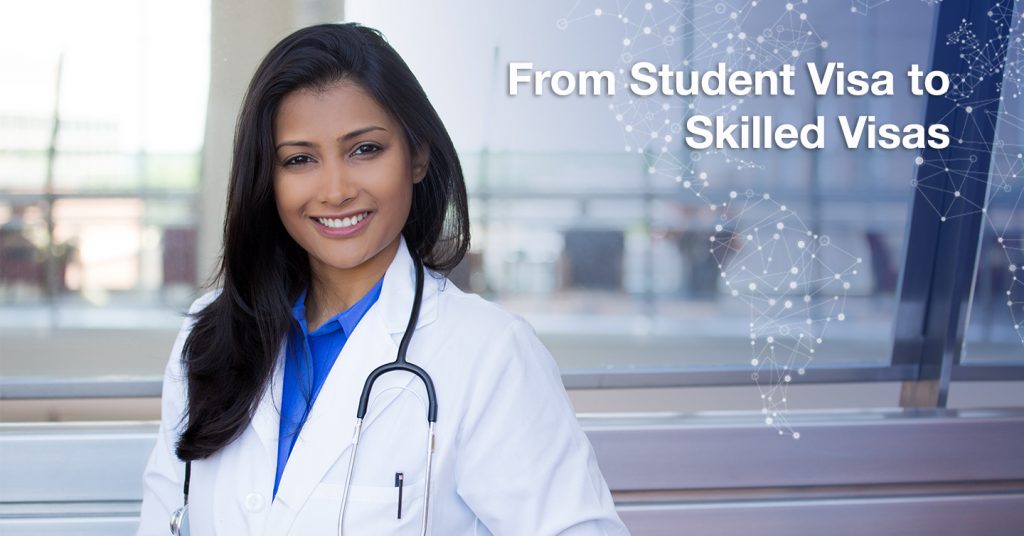 Australia is one of the top three favourite destinations of international students seeking higher education, largely because the country's strong and improving economy offers job opportunities at the end of graduation.
If you're currently studying in Australia or harbour the dream to do so in the future, the idea of staying in the country after completing your studies may also be simmering. However, the rules surrounding Australian permanent residency are completely different to those that permit international students from traveling here to pursue higher education.
All applicants for student visa regardless of the country of origin or course of study undertaken are considered as 'genuine temporary entrant' (GTE) and 'genuine student'. In essence, that means that:
you will comply with your visa conditions

you will stay in Australia temporarily and upon completion of your course you will return to your home country
Does that mean that your pathway to Permanent Residency ("PR") is closed? Not at all. However, it can be quite a labyrinth of confusion as the Immigration Department does offer some legal options to become a Permanent Resident once you've aced your final exams. What do you need to know if you wish to pursue your antipodean ambition of graduate life Down Under?
The incredibly strict immigration laws are inescapable, but Australia continues to have need for foreign workers, which provides a fairly straightforward path to permanent residency for international students using a points system.
Here are a few of the categories of visa that are available through the Department of Immigration and Border Protection's SkillSelect migration program:
189 Skilled Independent Residence Visa – The 189 visa allows you to live as a permanent resident and work without needing to be sponsored
190 Skilled Nominated Resident Visa – The 190 visa allows you to live as a permanent resident and work under the sponsorship of State/Territory Government

887 Skilled Regional Residence Visa – The 887 visa awards you permanent residency and with this you can live and work in Australia permanently. You must have already lived in Australia in defined designed areas as a holder of defined visas for at least two years and have a year of work experience

186 Employer Nomination Scheme Visa – The 186 visa is a permanent residency visa for skilled workers sponsored by an Australian employer
187 Regional Sponsored Migration Scheme Visa – The 187 visa is a permanent residency visa for skilled workers sponsored by an Australian employer located in a regional area
Each year Australia's Department of Immigration and Border Protection provides a list of occupations crucial in sustaining the country's economic stability and development.
Every 1 July they release and implement an updated Medium and Long-term Strategic Skills List (MLTSSL) and Short-term Skilled Occupation List (STSOL), reviewed by the Department of Employment.
What is important to remember for international students who wish to apply for Permanent Residency is that certain occupations get priority, so selecting the right course even before you arrive in the country is key. Choose a course that has PR potential and is likely to remain in demand for the coming years, as it will sway your case in the right direction when it comes to achieving your Australian residency dream.
Areas of study that make the cut and provide students with a greater possibility of attaining PR include:
Nursing and medical courses

Education and training

Engineering

ICT (Information & Communication Technology)

Hospitality & cooking courses

Accountancy

Social Work

Law
Stack the odds in your favour by undertaking a degree in any of the above areas of study, and you could find yourself on the road to that coveted life Down Under.
At Hunt Migration, we are committed to helping international students by providing honest and informed counselling, guiding them to their best study options while keeping their personal circumstances and goals top of mind.
Get in touch with us today to maximize your chance of graduate Permanent Residency.
Let Us Help You Get Your Visa Today!