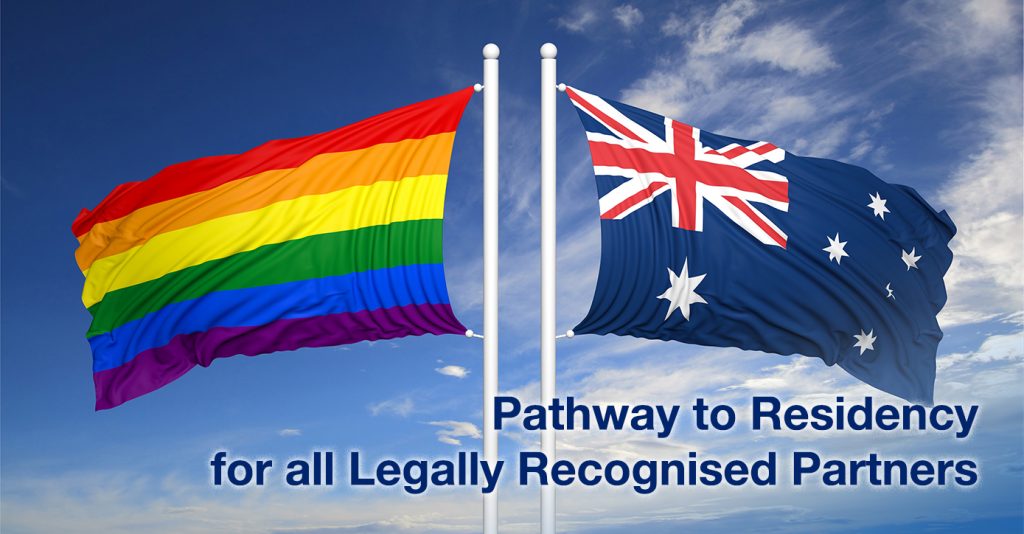 The recent historic passing of the same-sex marriage bill through both houses of the Australian Parliament brings with it immigration implications for those in same-sex relationships.
Just days after same-sex marriage was legalised in Australia, the federal government has broadened the category of applicants for partner visa to include same-sex couples.
Same-sex couples will now be able to use marriage certificates to apply for spousal visas, opening up opportunities for couples who have previously been separated by strict de-facto visa requirements.
It's a game changer for the LGBTQI community, and with the changes coming into effect on 9 December 2017, same-sex partners from overseas will be able to apply for Partner and other visas on the basis of marriage.
This is of particular note for couples who have faced a variety of hurdles to cohabitation once in Australia. For those wanting to migrate to Australia and who are not yet married in their native country may consider applying for a Prospective Marriage visa (subclass 300) to enter Australia and marry, or apply for a Partner visa (subclasses 100, 309, 801 and 820) once married overseas.
Those same-sex couples already legally married may be able to lodge their applications for a Partner visa immediately now that the new laws are in effect.
Apply for a Prospective Marriage Visa (subclass 300) if you are in a same-sex relationship and you genuinely intend to marry your prospective spouse in Australia.
The new laws will also extend to a number of temporary visa holders, such as eligible Student, Temporary Work – 457 visa holders, and New Zealand citizens who may now be permitted to bring partners to Australia on the basis of same-sex marriage.
As standard practice, all applications involving a partner relationship must satisfy the department of Immigration and Border protection that the relationship is genuine, whether married or de facto. This may entail providing substantial evidence that demonstrates authenticity for the approval of the visa.
For more information, contact Hunt Migration today. We can provide professional assistance with same-sex marriage visas or other applications to bring a partner to Australia.
Let Us Help You Get Your Visa Today!