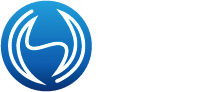 Macrossan & Amiet Now Offers Migration Law Services
Our combined legal experience with Hunt Migration's 10 years of migration law provides you with full range of local and professional legal services.
Your local migration specialists
Hunt Migration have been providing a range of migration services for businesses, families and individuals since establishment in 1996. With a reputation as Australia's most trusted migration experts, you can ensure we will help you with your visa and migration needs every step of the journey.
The four key areas of migration services we now provide are:

Business Visas
We offer a range of visa options for small to large businesses, inclusive of Business Innovation and Business Talent visas.

Family Visas
Our family visas range from Marriage, Spouse (Partner), and Parents to Dependent Children and Remaining Relative visas.

Skilled Visas
The skilled migrant visas are inclusive of Independent, Sponsored and Graduate Visas, each tailored to suit your unique situation.

Employer Sponsored
The Employer Sponsored visas include 457 temporary work visas, RSMS and ENS – all available for small to large businesses.
MEET THE TEAMYour local migration team
We understand how stressful and complicated visa applications can be, which is why we have trained migration experts available to help you through this exciting process.
Contact Us Talk to us
If you want to know more about these new migration service offerings we have available please get in touch and we will arrange a suitable time to meet with you.
Please let us know if there is a particular visa you would like to know more about by choosing from the options below.

Brought to you by Hunt Migration (Aust) Franchising Pty Ltd and Backhouse Legal Pty Ltd. All Rights Reserved.
Copyright 2017 | Privacy Policy
MARN Accreditation Kenneth Hunt 0637447